If you want to create a life you never thought possible, you have to adopt a mindset and lifestyle that will support you wherever you want to go.
This means unlearning all the things you've been taught to be, have and do.
A total reconditioning from the person you thought you had to be in order to have the life you want.
You can be successful doing whatever it is you want to do by being whoever you want to be.
There are no limits.
You can have it all and I'm doing to show you how.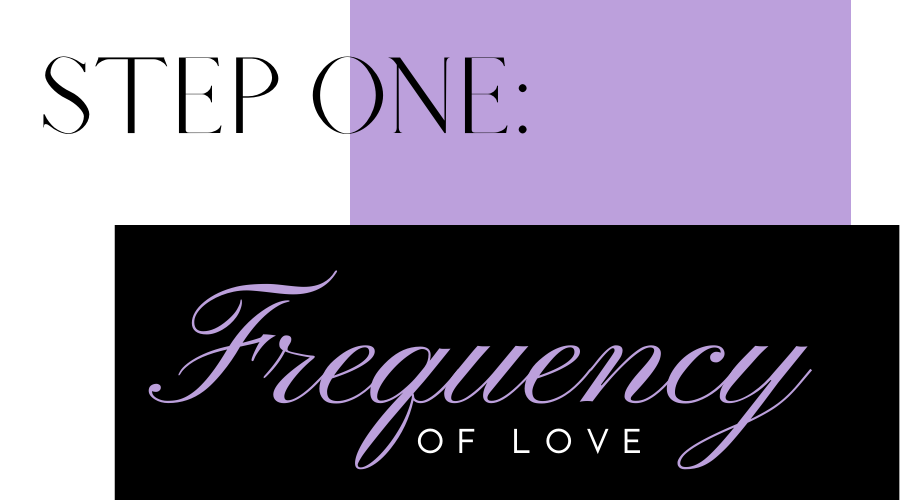 This is the vibration of your heart center. It's all about breaking past your conditioning and embracing who you are on a Soul level. It's about choosing love over fear, judgement, scarcity and doubt. it's about choosing a different way and venturing into the unknown.
And I've mapped out all the steps you need to take– for free!

Tapping into the Frequency of Love helps you create a deeper bond with yourself and through this bond you're able to navigate unexpected challenges with grace and ease because you know that everything is happening for your greatest good.
Knowing this is powerful, but it'll only get you so far. You're going to get to a point where regardless of how optimistic you look at a situation, it's still going to eat away at you.
That's because you have wounds that need tending to– wounds you might not even realize are wounds. And I KNOW you've been avoiding this, but you HAVE to revisit the past. As must as it pains you, it's necessary.
It is through the pain that you can finally liberate yourself and fully embody the woman you want to be. if you're ready to grow and step into your next level, Reclamation is for you!